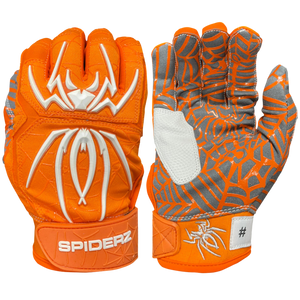 Great gloves
Used for two games now and they feel great and durable. The grip and flexibility is also very good. Hope they hold up well through the whole season.
Best gloves out there!
Love the grip on the palm of the gloves, these are my 3rd set!
Batting gloves
My 10 year old loves her new gloves. Said they fit and feel great!
Durable
Spiderz are the only pair of gloves that will outlast my power hitter! Every other pair we purchase last a week! Spiderz gloves will last up to a year! I am sooo impressed! Thank you! ❤️
2022 Spiderz HYBRID Batting Glove - Orange/White