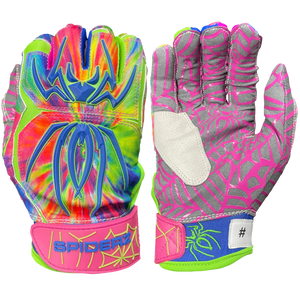 TRIPN HYBRID BATTING GLOVES
Great gloves, only ones I will use, don't rip and super durable!!
Great gloves!
Sizes run small.. I got a 2xl which has usually fit me fine in other brands. The length on the 2xl was not quite where I needed it to be as they fit tighter than I would have liked. When pulling them on this makes me feel like I am going to rip them sooner than later. Love the overall design, just wish they were bigger
TRIPNS ARE OUTSTANDING
Great batting gloves with a great price! My son usually goes a few pairs a season. This pair has been his only pair.. ALL YEAR!
Batting gloves
Great comfortable gloves highly recommend